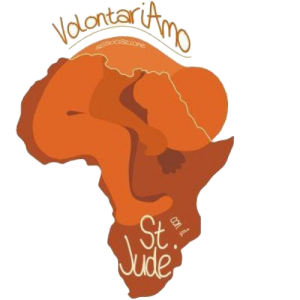 Contact Person: Silvia Morandini; Telephone Number: +39 3381704185;
E-mail: volontariamostjude@gmail.com;
Website: www.volontariamostjude.it
We met Silvia Morandini, the President of the Association Volontariamo con il St. Jude from Predazzo, in the Trento province.
Silvia told us how the Association was born in 2011 from 4 girls (Silvia, Tania, Cristina and Michela) from the Trentino region. All the girls had a previous volunteering experience at the St. Jude Children's Home of Gulu, in the North of Uganda.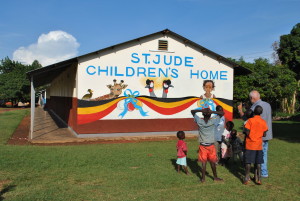 Volontariamo con il St. Jude, as its name says, had the objective to sustain the St. Jude Home whose responsible on the field is Brother Elio Croce, Combonian Monk from Moena (TN).
Brother Elio has been the Technical Manager in Uganda at the Lacor Hospital for 40 years and was elected as the St. Jude Director at the founder death, Mrs. Bernardetta Akwero, trying to pursue the St. Jude main activity: give new hope to the most disadvantaged people.
The St. Jude Children's Home hosts orphans, handicapped children or children with familiar difficulties. The main objective of the Association, besides the financial sustain, is to find and acknowledge new volunteers that would like to have an experience on the field.
During those years, they've financed a few projects:
– The renovation of the St. Jude infrastructure by building some new shelter houses;
– The construction of a new storehouse building to help the agriculture sustain of the St. Jude Children's Home;
– A new project for the people acknowledgement on disabilities in the local communities;
– The instauration of a permanent collaborator on the field to manage the projects.
Xlestrade asked about their future projects.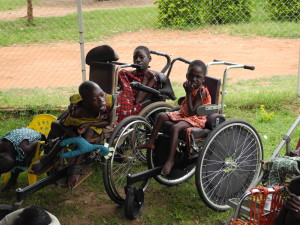 At first they will involve the handicapped children that need more attentions and treatments. This is the reason why they would like to give a bigger help by introducing new professional profiles that take care about the children and their mothers.
In Italy the Association organizes events, takes part to local fairs and manifestations. They've activated new acknowledge paths in the schools.
At the moment Volontariamo con il St. Jude is made of 15 partners; on the field is working one guy with a fixed term contract helping Brother Elio in his multiple activities. It will be really worthy to contact Silvia and apply for a collaboration in Italy to promote the Association or to volunteer on the field.
The message is:  we humbly make ourselves available to Brother Elio, that with sacrifice and efforts keeps bringing forward this immeasurable job. He is our guide and we put us in the game to help him and the St. Jude children.
We would like to thank Silvia and the Volontariamo con il St. Jude for their friendship hoping to meet each other again along the street of our future paths! Together we will go on toward new destinations and new story to tell!
Traduzione a cura di Monica Zambon