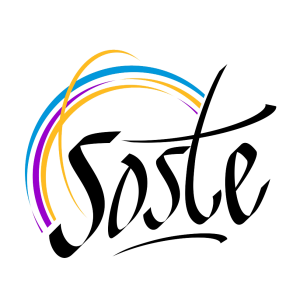 Contact Person: Stefano Caldirola; Telephone Number: +39 3394142414; E-mail: sara.merelli@soste.org;
Website: www.soste.org
Xlestrade has met Stefano Caldirola and Sara Merelli, president and office manager of Cultural Association Soste, that means Stops.
Stefano told us about the association. It is from Milano and it has been established in May 2013, although it has been operative since few years.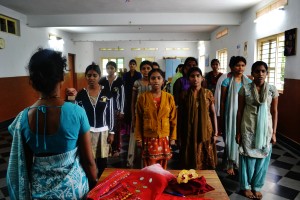 The association was born as a consequence of many Stefano's personal experiences that he had in India, working as a support assistant for people – adults, kids, olders and students – as a self employed or for different organizations and companies.
Soste's aim is to organize journeys to get in contact with the indian culture and discover places which are often out of the traditional indian tour. The association collaborates and supports with local associations and organizations.
It doesn't mean that Soste is a tour operator, also because for organizing the trips it is helped by local travel agencies.
The name Stops wants to evoke a different idea of journey, understood as a stop to get to know, on the road, local people and realities. The intention in every journey is not to pass by a place, but to stop there and meet different cultures and traditions.
The world "Soste" (Stops) also refers to the idea of sustainable tourism.
The first journey organized, since the foundation of the association, was in India, in July 2013. The next one will be in Cambodia in November.
Xlestrade asked about the projects supported by the Association.
Stefano and Sara told us that Soste collaborates with many organizations in different areas of India.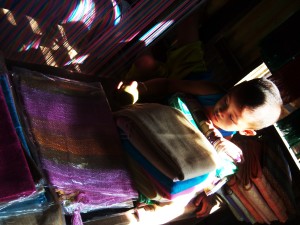 In Anegundi village, for example, it works together with a local NGO called Kishkinda Trust. Its activities concern rural development and involve the whole community. These projects want to reinvigorate local handicraft. Other projects aim at the restoration, according to the local traditional art and architecture, of some hystorical building where people currently live. They usually use resources and materials taken from the place. It is important to remember that Anegundi is in Hampi zone, partecipant site in the UNESCO's heritage list.
Soste also cooperates with Lokhit Pashu-Palak Sansthan association (Association for the farmers' wealth) that is located at Sadri, in Rajasthan area.
The association provides support to the farmers in their activities, defends their rights and promote them in the society.
In Mundgod village, Soste supports Jyoti Convent's work. Among all its activities, the information and awareness about the concept of sparing money and materials (as a sort of microcredit project) is the most known activity by Soste's travellers. The project involves the women from Mundgod.
In Bhopal, Soste is in contact with Sambhavna and Muskaan associations. The first one nurses Bhopal disaster victims (using natural techniques and methods), while the second one is on charge of some schools attended by children coming from the slum, one of the poorest area of the town.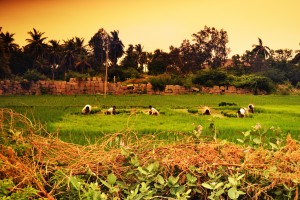 We asked what the future projects are to Soste.
They want to know and meet more and more people and associations and start to work with them in order to create a bigger network. Soste would like to plan in the future 4 or 5 journeys per year.
In Italy, Soste intends to start to promote and organize conferences and events to encourage trips in those places it already discovered and to get to know the associations it visited during the years.
We asked information about the possibility to collaborate with Soste and to travel with them.
It is possible to become a member in order to travel with the association, to give information and make known the association in different contexts and to help in planning the trips.
The association mainly works in India, it is going to start to operate in Cambodia and it would like to spread its activities and journeys in more and more Countries and places.
Xlestrade asked a message addressed to their readers.
Stefano and Sara told us that Soste, all things considered, would like "to communicate" (and become) a different way to see the world and travel around the world. According to them, the journey should be meaningful, where the places and people are not met passing by very quickly and superficially but there is a will to stop there and get to know them before leaving for the next stop.
Xlestrade thanks them for the friendship and the interview. We halted, we "stopped" to listen to what they have told us about Soste. It is time to return to our path, being sure we will have new opportunities to meet, to stop and collaborate with Soste association!