Contact Person: Marco Piazza; Telephone Number: +39 0382 848056; E-mail: info@kope.it;
Website: www.kope.it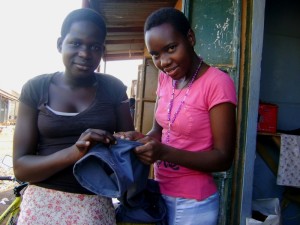 We have met Marco Piazza, the current vice president of Kope Onlus Association from Dorno (Pavia).
Marco tells us about Kope Onlus. It was officially founded by Marco and two of his friends Carmen Chinaglia and Davide Maggi, in 2011.
The aim was to give a push to different ideas through the use of a new and a very efficient method to cooperate. Indeed, all of them had previous voluntary experiences working together with other Onlus.
The name of the Association, Kope, means "It's alright!" in Acholi, one of the several languages spoken in Uganda, the Country where Kope Onlus works.
So far, the following are main projects Kope Onlus has supported and realized:
– Sponsorships for orphans from the suburbs of Kampala, the capital city; the sponsorship for each child consists of board, scholarship and a school uniform;
– Building and support of a dispensary in Paicho, a village in the North of the Country;
– Building and support of a tailor's shop addressed to women and single mothers, in Kampala.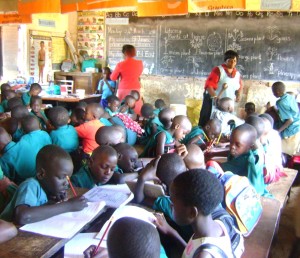 As Marco explained us, Kope Onlus involves only local people in its projects and, thank to Urbanet (information technology company which the Association works with) contribution, uses the new technologies to realize them.
In the next future the Association is going to look for a financing for purchasing of jiko, eco-friendly burners, and allocate in different local communities and families. The purpose are to decrease gas and charcoal slack consumption in order to decrease air pollution and to give the families involved the oppurtunity to save money.
In Italy, Kope Onlus conducts events to spread awareness about the Ugandan context especially addressed to its members. In addition, it collects second hand mobiles and, by the sale of them, it supports some of its projects.
To whom they would like to be a volunteer for the Association, it is possible to contact it through its website and Facebook contacts. It is also possible to have an experience on site.
Kope Onlus's motto comes from Nelson Mandela: "Education is the most powerful weapon which you can use to change the world".
We thank a lot Marco for his friendship! Let's go on with an "alright!" for us. Other "how are you?" are waiting for us!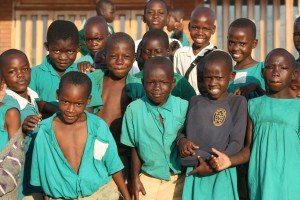 Traduzione a cura di Elisa D'Amico