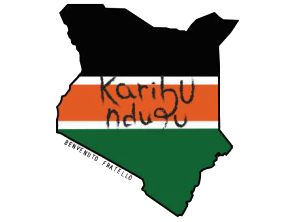 Contact Person: Gianluca Rabajoli; Telephone Number: +39 3347418416;
E-mail: karibu.ndugu@gmail.com;
Website: karibu-ndugu.weebly.com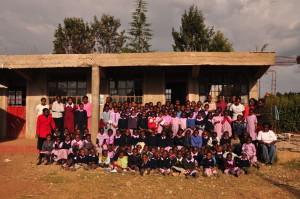 We have had the opportunity to meet with some guys from Karibu Ndugu. This group was born in Turin in 2014 after the significant experience that Alice Giaccone and Gianluca Rabajoli had in Kenya. There, they had the chance to meet Rosemary, one of the teacher of the local Romamwe Primary School, situated in Ngdarawa village. When they came back to Italy, Alice and Gianluca decided to involve their friends and their acquaintances for rising a project to support the school.
The name, Karibu Ndugu, means Welcome sibling! in Swahili, the official kenyan language.
Currently, Karibu Ndugu project is sustained by Come Noi Onlus, especially concerning legal issues and for the Association growing.
The main aim is to build classrooms in the Primary School. After that it is scheduled to build a dining hall, a dormitory, a teacher room, etc.
Moreover, Karibu Ndugu helps the school to be independent from the assistance as soon as possible. There is a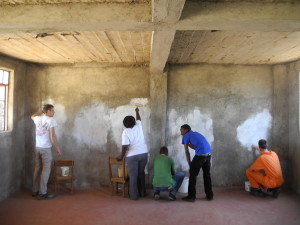 project about the adoption of teachers in order to ensure the teachers a high schooling level and give them the chance to be more qualified. In the next future they are planning to collaborate with Slow Food Africa to seed and cultivate a vegetable garden and raise chickens. It will be a good way to teach the children how to sow, to cultivate and at the same time to have a varied diet and to be more independent.
So far in Italy, Karibu Ndugu has organized many events and fundraising activities.
The first group of volunteers went to Ngdarawa in March 2015 and the Association is going to plan other occasions in which some groups will able to follow the progressions of these projects closely, to reinforce the relationships with local people and to live with the children.
Indeed, they are very open to work together with everybody who would like to share their competences and help the Association to improve the project.
Karibu Ndugu wants to say goodbye to us with the motto of Rosemary: "No man can ever stand as tall as when he kneels to help a child".
Xlestrade thanks Alice, Gianluca and all Karibu Ndugu guys for their friendship!
All of them chose to be involved in this article, well, Karibuni Xlestrade project by all the Associations which are in it!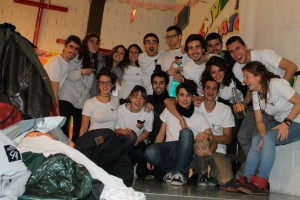 Traduzione a cura di Elisa D'Amico