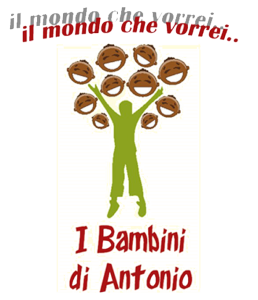 Contact Person: Anna Tamburrano; Telephone Number: +39 0884 965710;
E-mail: ibambinidiantoniogallo@hotmail.it;
Website: www.ibambinidiantonio.it
Xlestrade has met Anna Tamburrano, the representative and one of the founder members of I bambini di Antonio Onlus (The children of Antonio Onlus).
She told us that I bambini di Antonio Onlus is an association that was officially founded on the 24th April 2009 at Rodi Garganico, in Foggia province.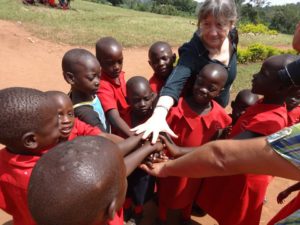 But it was actually born in 2005, when unfortunately Antonio Gallo, Anna's son, died in a car accident. He passed away at the age of 18.
At that time, Anna, together with her husband Piero, started a route looking for the real Herself and descovering the world. In 2006 she travelled India where she supported an orphanage in Goa.
She "started to get to know" Africa one year later. She met a scout group that, together with Missioni Consolata congregation of Torino, was leaving for the village Kuffu, in Nakaseke district, in the South of Uganda. After some trips there, Anna and Piero decided to found the association in order to support the local people.
In this first period I bambini di Antonio Onlus has supported many projects and activities in different villages in the district, to sustain the local population: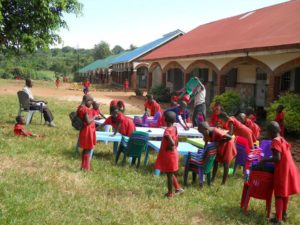 – Building of "Antonio Maria Gallo Nursery & Primary School", situated in Kuffu village;
– Building of houses for orphans and needy families;
– Building of 4 wells for a righter distribution of water;
– At present, sponsorships for more than 400 children;
– Support for vocational and didactic trainings;
– Sponsorships for children affected by disabilities;
– Scholarships for many boys and girls who attend Secondary Schools;
– Support to single mothers.
In the future the Association would like to built a school dormitory consisting of 60 beds. The aim of this project is to set a place for students to give them the opportunity to study and improve their education.
The Association would also like to support financially the renovation of the delivery room of the local Medical Centre and to promote trainings for local health workers.
Another future activity is to launch an agricultural project addressed to little farmers not only like a subsistence farming but to have an income for them.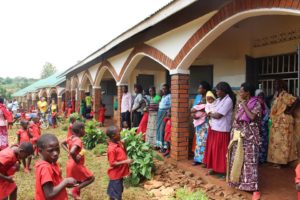 In Italy I bambini di Antonio Onlus realises many fundraising events like exhibitions, street markets, calendars, Christmas and Easter events, craft markets and other important activities as the 5×1000 campaign. The Association has got other different offices around Italy and two supporter groups in China and in California.
Those, who want to collaborate with the Association, can get in contact with it through social networks and the Association site, and offer the own availability. A possible experience in Kuffu could be organize only after a mutual understanding and readiness in order to help the Association and its diffusion. The experience is focused to let the person know the places and make him/her aware of what he/she supports.
In the end, the motto that Anna wants to leave us is the following, a sentence by Madre Teresa from Calcutta: "Don't make do with offering only money. Money is not enough, because you can easily get it. I would like there were more people who give their hands to serve and their hearts to love: to get to know poor people in their houses, in their towns and villages and really get in contact with them through love and compassion, giving and helping where there is more need and sharing the joy of loving with everybody."
The purpose of I bambini di Antonio Onlus is not only to receive money, but hands, projects, minds too to contribute to a further and constant growth of the Association.
We want to thank the friends of I bambini di Antonio Onlus to share their experience with us! The distances have always been partial for Xlestrade; we wish we will meet very soon,"hands and minds together"!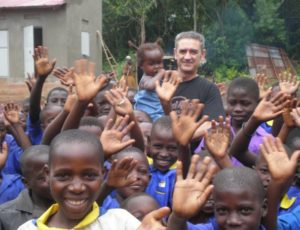 Traduzione a cura di Elisa D'Amico