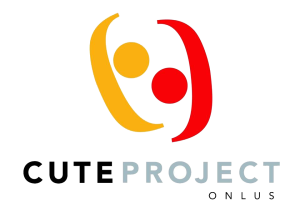 Contact Person: Daniele Bollero; Telephone Number: +39 3394461488; E-mail: info@cute-project.org;
Website: www.cute-project.org
We met Sajda Bencivelli, Valentina Nardi e Daniele Bollero in name of Cute Project Onlus, an Association set in Torino and officially born in 2014.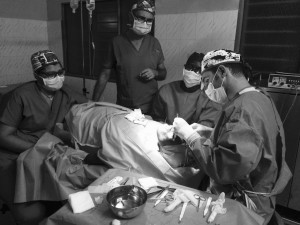 Cute Project was initially born in 2012 from a Daniele's idea, plastic surgeon and President of the Association. Daniele and some of the members of the Association were volunteering for another Onlus (the Piemontese Foundation for Study and Research on Burns the Simone Teich Alasia Onlus) in Uganda. Their main objective was to help all disadvantaged people by plastic surgery interventions.
The name of the Association represents a wordplay. Cute in English means nice but also skin. Cute project is their nice project.
Their logo represents the Cute hug to all the fragile people.
Cute Project Onlus is an heterogeneous Association. The members are very different people, each one with his particular competence and divided in small groups working together.
The Association is financing humanitarian missions abroad by sending medical tools, life-support systems, wet-wrap dressing material, and so on.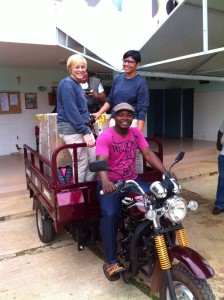 They sent in different African hospitals surgeons, nurses and doctors:
– Kinshasa Academic Hospital, in the Democratic Republic of Congo;
– N'Dali Hospital, in Benin, 500 km south from the Capital Cotonou;
– Mossaka Hospital, in Congo Brazzaville.
All the operations are realized in collaboration with the local equips and Cute Project Onlus missions are carried out only after a training program. During each one of their missions there is always a photographer taking part.
For the future, Cute Project is thinking about new missions in Uganda (October/November 2015) and in Benin (June 2016). They want to pursuit the actual plastic surgery activities paying attention to the burns and to train the local staff.
In Italy the Association realizes events and fundraising activities to finance the missions on the field. They've organized special dinners, spectacles, theatrical performances in collaboration with the Torino Spectacles Association and participated with a stand at the Olympic Park in Torino during the scheduled concerts.
They cooperate with the "Soccer Toro Club" and working with them during the "One captain for 1000 smiles" campaign they've realized a calendar for the 2015.
There are two groups volunteering in South Africa and Australia as well.
Xlestrade asked about the possibility to work with them.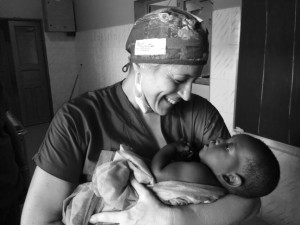 They told us they are open to new partnerships but as volunteer; there is the possibility to have an experience on the field after an exploratory meeting.
The message they leave us is "nam myoho renge kyo" that means something deep and complicate. Each word has his meaning that could be summarized as follows "opening at and acceptance of the universe law and harmonizing our life with the universe will benefit to us giving new strength and wisdom to overtake all difficulties".
We would like to thanks Cute Project Onlus for their friendship and their kindness! Let's embrace and sustain together their "nice project"!
Traduzione a cura di Monica Zambon