Contact Person: Antonino Puccio; E-mail: comenoi@comenoi.org, Website: www.comenoi.org
"Every village is my village. Every man is my brother".
To talk about this Association we decided to start from the bottom, the message.
The sentence they leave us comes from Padre Codello and it is a lasting-long message born in the '60s.
Xlestrade met Piero Caciargli and his wife Franca Viola, members of the Association Come Noi Onlus.
Come Noi was born in 1966 following to the coming back from an adoption trip in India of a group of families from Torino, including Walter and Clara Cavallini. In this occasion came to their mind that to adopt was a really good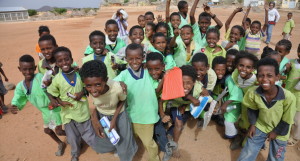 thing, but that it was also necessary to act for all the Indians that were still living in a condition of extreme poverty and not self-sufficient as well.
Come Noi was born with the intent to promote better life conditions on the field to allow the locals to be self-sufficient, by financing agricultural projects in first place.
Padre Villanova has been the first promoter of a project in India. More in detail, he was operating in Polur, a village in Tamil Nadu in the South of India. The first "dispatch" didn't include any money or food, but consisted of sheep and goats for the local families in order to be independent.
The next step has been to digging out an artificial basin to collect rain water for irrigation. P. Codello became the referent for the project for Come Noi, a project that has been expanded to agricultural development and independence of several villages, having a relevant impact on the local economy.
From that moment this kind of "help" should become a part of the family balance, should have been continuous giving breathing-space to the other projects, even if it wasn't really important "how much".
This philosophy is still present in Come Noi action.
Come Noi celebrated in 2006 their 40 years of activity. The projects evolved and increased by the time as well as the number of Nations they are working in.
Every single project is born to face specific problems for a specific community that, as the project is approved, manages it at a local level. The local spokesperson is the local community and the supervisor could be a laic person, but most of the time it is a local religious that is already present in the community.
Come Noi "offers" just a volunteer supervisor that keeps in touch the Association with the locals and manages the project evolution and necessities to guarantee its success. The main objective is that the project should be autonomous at the end of the intervention, so it is important to develop a solid proposal really responding to actual needs to be financed and supported. This is the reason why each proposal is carefully examined by the promoting committee, made up by the 40 associate of Come Noi. The participants are totally volunteers, so that it is possible to maintain a low management cost, less than 5 % of the total budget. This means that the 95% of the revenue goes directly to the projects.
Here the countries where they are working or they used to work during thess years:
India, Brazil, Rwanda, Eritrea, Uganda, Senegal, Mozambique, Sudan, Ethiopia, Mali.
Micro-projects were realized in several other countries by demand.
There is one more project they are financing in Italy: the MEIC "Torino is my city" project. They want to promote and finance Italian language courses and civic integration paths focused on foreign women, especially women from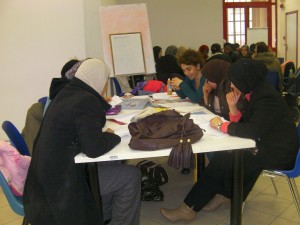 the Maghreb, an area of Morocco.
Xlestrade asked them about Come Noi Onlus future projects.
First of all, their commitment in Africa by developing with new initiatives the existing projects in Senegal, Uganda, Rwanda and Eritrea.
In Brazil, where important projects were realized as the transformation of the Vila Canaos' favela in barrio or the agricultural interventions in the North East, the sustain is diminishing but not as a consequence of a lack of found but as local resources are going to substitute the external founds.
There is a discussion in course about the possibility or necessity to pay attention to the "new poverty problem" of Italian people and not only of foreign people in Italy. So the next reflection day organized by Come Noi will be dedicated to this topic.
Finally, we asked them how it is possible to participate to Come Noi activities.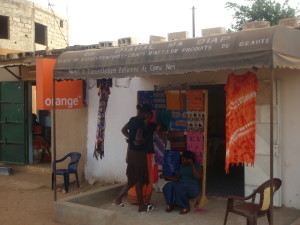 They told us that there are two levels of participation. The first one consists in joining the Association, active supporters that put in their familiar balance "to support developmental projects". The Association sends them twice a year the bulletin with all news and updates about the projects. Once a year there is an open meeting, close to Christmas, on which several activities are illustrated by posters and reports, and the presence of local supervisors when it is possible, and the meeting is open to the public questioning and requests.
The second one is becoming an associate, being part of the promoting committee. All the decisions are taken by unanimity, even if it takes time and long discussions. The project belong to all of them, not to an only one.
They define themselves as a laic Association. But it is curious to know that every assembly finishes with one minute of silence, so that each member could have time to think, pray or whatever.
We want to conclude this long article by wishing them good luck and … Xlestrade would really like that "every men should be our brother" .