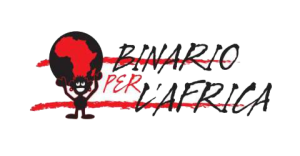 Contact Person: Elisa Brambilla; Telephone Number: +39 3332148990;
E-mail: binarioperlafrica@gmail.com;
Website: binarioperlafrica.wordpress.com
We met Elisa Brambilla and Danilo Riva, the President and a partner of the Voluntary Association Binario per l'Africa.
Binario per l'Africa seats in La Valletta Brianza – Perego (Lecco) and was officially born in 2008 from an idea of a group of 9 friends that had already experienced volunteer service in Kenya.
The name of the Association, rail, is the symbol of the connection with Africa, the meeting between two different cultures.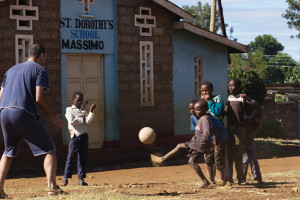 The Association works in Kenya and in Ethiopia.
The projects they've realized concerned the construction of two schools, one aqueduct and one medical dispensary.
In Kenya Binario per l'Africa is working in the village of Mikinduri, in the Mount Meru region, on the north-west of Nairobi, the capital. Here they work to help a local priest by financing the construction of a new building to host handicapped kids and buying the necessary equipment.
In Ethiopia they work in the Zizencho village, close to Endibir, on the south-west of Addis-Abeba, helping the local Sisters mission.
In both the countries the Association activated distance adoptions projects: 90 in Kenya and 32 in Ethiopia.
The project Binario per l'Africa is currently focusing on is the construction of a new kinder-garden in the Arekit village, 5 km to Zizencho.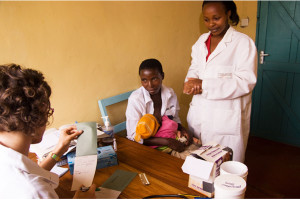 In Italy the Association is following a partnership project with the Orizzonti Association.
The project, called "VolontariAmici", consists of an help desk open to the public to follow the requests of help coming from the more vulnerable people, immigrants and others. The help desk will give assistance, tutoring and representation as a formative reference for the local Associations.
Binario per l'Africa organizes fundraising events as well. It is to signal the Deragliata, a two days festival at the end of May that includes spectacles, concerts, wine and food stands, games, etc.
To whom would like to collaborate with the Association, Binario per l'Africa is always opened to new friends. In fact, it is possible to know more about the reality of the Association stopping by the central office. It is possible to write an e-mail or a Facebook message as well.
Finally, the Association organizes every year a "knowledge and cultural share 3 weeks trip" on the field. In 2015 a new trip took place between the 2nd and the 23rd of August in Ethiopia.
The message they leave us is a sentence that summarizes their guideline and how they work:
"Education is the only way to realize a accountable and coordinated development of any community. Without school there is no future, nor for a kid nor for his country."
Xlestrade would like to thank Elisa and Danilo and all the Binario per l'Africa friends! Let's go on along our path with the hope to cross more and more new friends rails!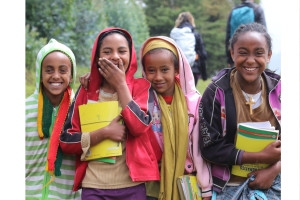 Traduzione a cura di Monica Zambon